HBA Cincinnati Homearama Plans Announced
(Cincinnati  Business Courier October 2012)
The 2013 edition of Homearama will break ground Nov. 8 at Carriage Hill in Liberty Township.
"We are pleased to formally announce our 51st Homearama in Liberty Township. Carriage Hill is a one-of-a-kind location with a backdrop of lakes, streams and woodlands spread over 400 acres. It's the perfect canvas to build the home of your dreams," Dan Dressman, executive director of the Home Builders Association of Greater Cincinnati, said in a news release.
To view a slideshow of Homearama 2012, click here.
Eight home builders have committed to participate in the show. Two of the homes have been sold.
Homearama will be held June 8-23, with show homes to be priced between $700,000 and $1.2 million.
————-
Carriage Hill is a new 400 acre community located in Liberty Township, Ohio.  Please contact Randy Terry with any questions or call us at 513-479-6793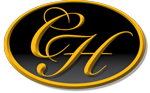 Carriage Hill Connection
Sign up to receive email news
This form needs Javascript to display, which your browser doesn't support.
Sign up here
instead