Homearama Cincinnati: First Time in 51 years All Homes are Pre Sold
LIBERTY TOWNSHIP, Ohio – Home builders and Butler County officials gathered Thursday at an upscale housing development in Liberty Township to preview the 51st annual Homearama event.
The real estate showcase provides the public with a chance to step inside some of the finest homes in Greater Cincinnati.
This year's ticketed event features six luxurious homes located in the Carriage Hill development in Liberty Township. Prices for the homes range from $700,000 to $1.2 million. (You can see an interactive map at the following link: http://ow.ly/mSXlv)
The development's 5,000-square foot Carriage House will be freatured in the showcase. The structure, built in 1882, with 17,000 cobblestones in the flooring was moved from Port Union Road in 2000 and was used as a barley storage barn for the Windisch-Mulhauser Brewing Company in Cincinnati, according to the housing development's website.
Dan Dressman, executive director of the Home Builders Association of Greater Cincinnati, said Homerama gives home builders, sellers and buyers a chance to look at the housing market in the area and get an idea of how they can improve their own projects.
"It's an opportunity for people to come to one location, and get a whole lot of information on housing," Dressman said. "Whether they're buying a house or doing a remodeling project, you can get all the ideas, you can get contacts — all of that here at Homearama."
In the 50-year history of Homearama, Butler County has hosted 10 home showcases. Last summer, the event in West Chester Township attracted more than 20,000 people.
The 2013 event runs from Saturday, July 13 through Sunday, July 28. Hours are Monday through Thursday from 4 p.m. to 10 p.m. Weekend hours are Friday through Sunday noon to 10 p.m.
Tickets can be purchased at the gate of Homearama at Carriage Hill for $13 or at Cincinnati-area Kroger stores for $11. AAA members can purchase discount tickets by showing their AAA cards at the gate. Children 12 and under are free if accompanied by an adult.
—
You can find out more information about the event at the following : Cincinnati Homearama Link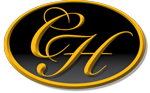 Carriage Hill Connection
Sign up to receive email news
This form needs Javascript to display, which your browser doesn't support.
Sign up here
instead