Amenities
At Carriage Hill outdoor living is a part of everyday life. Step outside your door and take a walk along a tree-lined trail, or enjoy a leisurely bike ride around one of our twelve beautiful lakes.  Stroll over to the  Carriage Clubhouse for social time with friends and neighbors.
Walking and Biking Trails  •  Twelve Beautiful Stocked Lakes  •  Natural Woods  •  Dog Park  •  Neighborhood Parks  •  Wood-lined Streams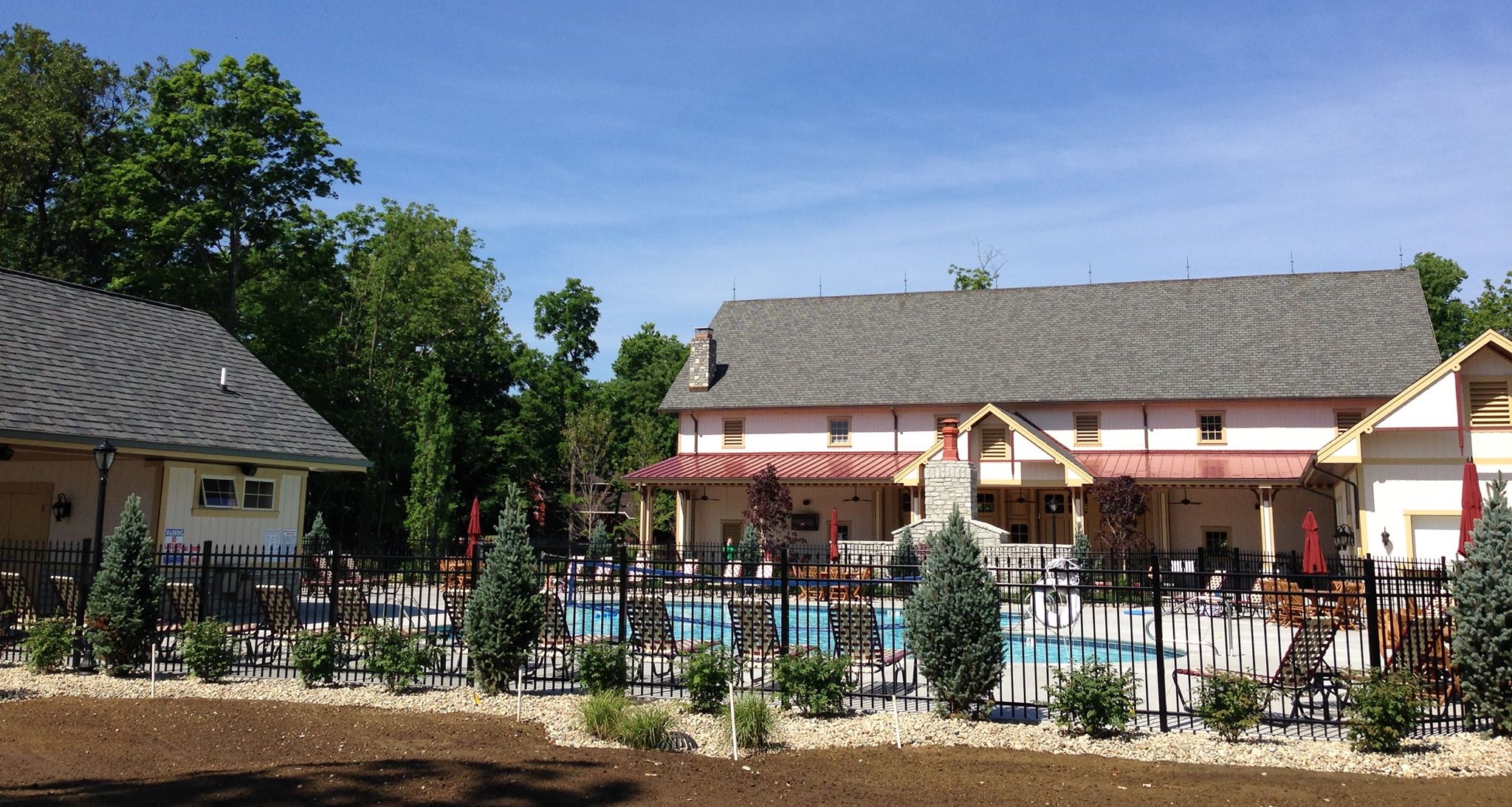 The Carriage House Community Facility
The Carriage Clubhouse is an inviting and unique feature in the Carriage Hill community.  Enjoy a family picnic, lounge by the pool in the park-like surroundings or get together with friends and watch the big game in the Carriage House.
Built in 1882 as a barley barn for the Windisch-Mulhauser Brewing Company of Cincinnati, the rustic Carriage House with its white pine timbers, and granite cobble stones serves as the perfect backdrop for an elegant wedding or birthday celebration. Residents only may reserve this historic treasure for private events.
Swimming Pool  •  Covered Plaza  •  Picnic Tables  •  Barbecue Grills  •  Playground • Fireplace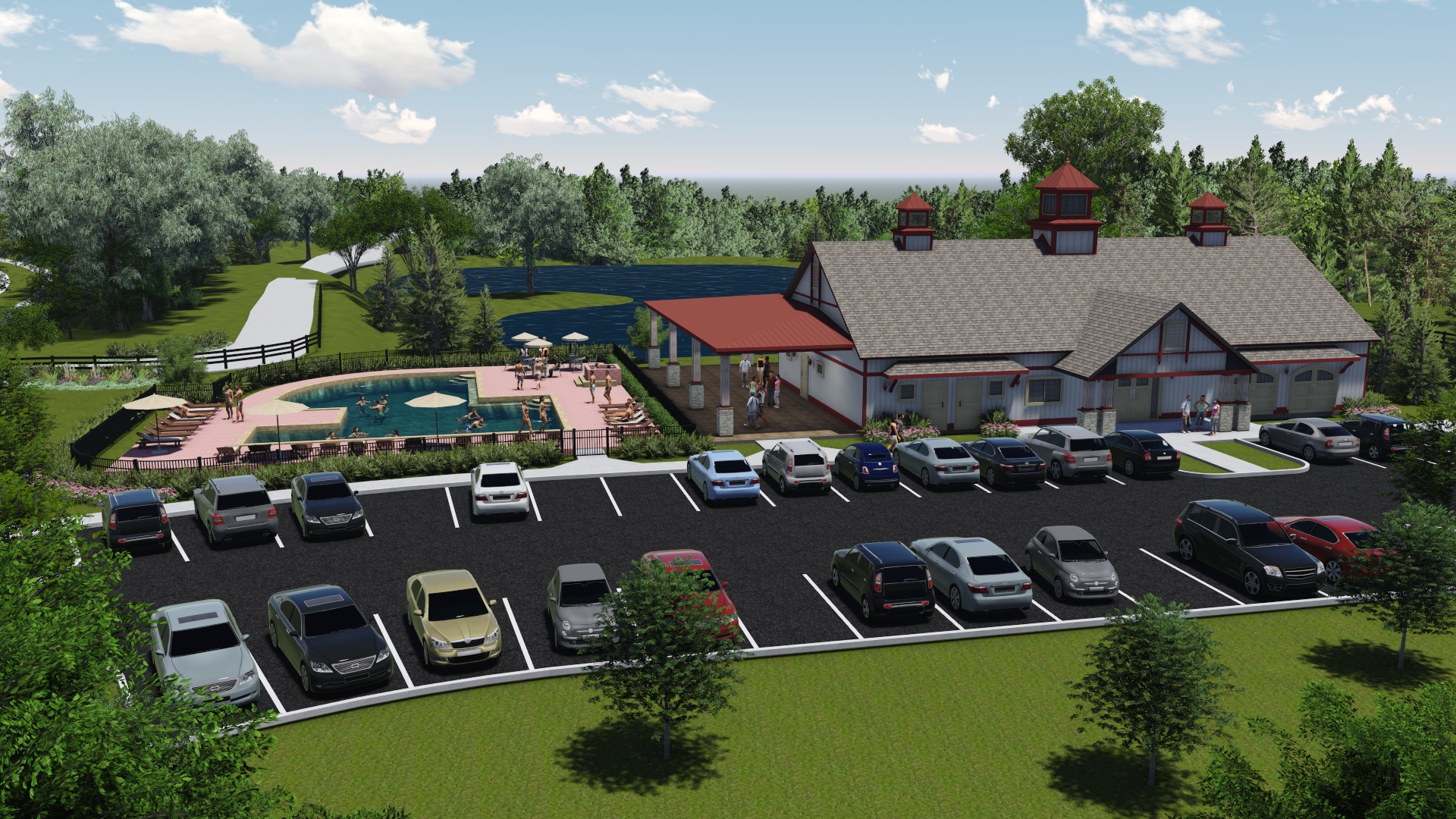 The Village Club House, Opening Early 2017
This future Clubhouse will serve as a gathering site for many community residents and offer an adult only pool and space.  Get together with friends for a leisurely game of cards, or entertain business associates in one of the comfortable meeting and gathering rooms. As a Carriage Hill resident, The Clubhouse will be your place to stay in shape as well as a hub for family, business and social activities.
Meeting Rooms • Fire Pit • Activity Room • Swimming Pool • Billiards • Covered Patio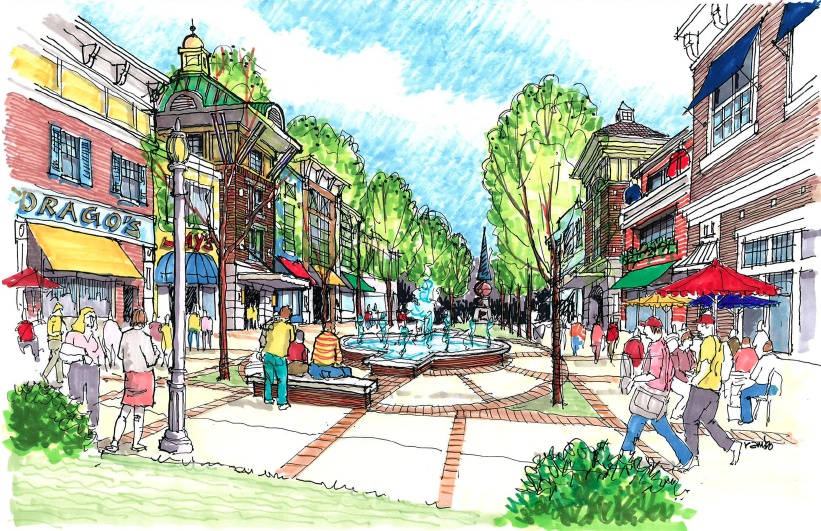 Village Towne Square "Future"
An exciting vision for the future, The Village Towne Square will be home to an array of restaurants and businesses with over 100,000 square feet of Office/ Retail Space. Shop the Saturday morning Farmer's Market. Take a stroll and window shop the quaint storefronts and shops. Stop for a cappuccino or a slice of pizza in one of the charming sidewalk cafés. Visit the dentist or drop-off your dry cleaning. Enjoy everyday conveniences just a short walk from your front door in an intimate village setting.
Shopping Boutiques  •  Sidewalk Cafés  •  Fine Dining  •  Casual Restaurants  •  Office Suites  •  Convenience Stores