Homearama Groundbreaking Ceremony Novemeber 8th
(West Chester Buzz October 24, 2012)
The Home Builders Association of Greater Cincinnati (HBA) recently announced that it would hold a groundbreaking ceremony for its Homearama 2013 location, Carriage Hill in Liberty Township, on Nov. 8 at 1:30 p.m.
A few weeks ago, HBA executive director Dan Dressman announced that the home showcase would feature eight homes by the following custom builders: Daniels Hicks Homes, Justin Doyle Homes, The Leland Group, Robert Lucke Group, Potterhill Homes, Somerset Custom Homes, W.V. deStefano and Jack H. Wieland Builders.
"We are pleased to formally announce our 51st Homearama in Liberty Township," said Dressman of the 2013 show that is scheduled to take place June 8-23.
"Carriage Hill is a one-of-a-kind location with a backdrop of lakes, streams and woodlands spread over 400 acres. It's the perfect canvas to build the home of your dreams."
The homes featured in the showcase will be priced between $700,000 to $1.2 million. Of the eight homes in the show, two have already been sold.
In the 50-year history of Homearama, Butler County has hosted 10 home showcases. In 2011, the event in West Chester Township attracted more than 20,000 people.
Hoping to bring that attention to Carriage Hill, co-manager Randy Terry said that he received such "strong support" after applying to host the 2012 showcase that the HBA "elected to proceed a little early this year" and accepted Carriage Hill's bid for the 2013 show.
The development's 5,000-square foot Carriage House will be used in the showcase. The structure, built in 1882, with 17,000 cobblestones in the flooring was moved from Port Union Road in 2000 and was used as a barley storage barn for the Windisch-Mulhauser Brewing Company in Cincinnati.
"We will be offering a great venue, as well as provide attendees with not only beautiful homes, but an opportunity to really see Carriage Hill for all that it has to offer," Terry said.
Liberty Township Trustee Christine Matacic, who described Carriage Hill as "absolutely stunning", believes the event will show the region that Liberty Township is a great place to live.
"What Homearama tends to do is it takes areas and basically showcases them, so people throughout the region can come and realize that there are a lot of great places to be and Liberty happens to be one of them," Matacic said.
The groundbreaking ceremony at Carriage Hill, 6306 Princeton Glendale Road, is free and open to the public.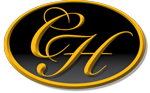 Carriage Hill Connection
Sign up to receive email news
This form needs Javascript to display, which your browser doesn't support.
Sign up here
instead