Homearama Cincinnati Announces Premier Home Builders
Homearama Cincinnati Announces Premier Home Builders
The selection of the 8 home builders for the Cincinnati Homearama Show 2013 held at the remarkable 400 acre site of Carriage Hill has been announced by the Cincinnati Home Builders Association.
The builders are Daniels Homes, Justin Doyle Homes, Leland Group, Robert Lucke Homes, Potterhill Homes, Somerset Custom Homes, W. V. deStefano Homes and Jack H. Wieland Builders. Homearama Cincinnati Builders Info
Prices for the Homearama 2013 Section are expected to range between $700,000 and $1.2 million. Two of the homes at Cincinnati Homearama have already been sold. "The streets, curbing and infrastructure will be completed by October 15th for Homearama, which will be one of four available neighborhoods of our planned mixed use community" said Rand Terry, Homearama Cincinnati Developer and resident at Carriage Hill.
Carriage Hill, site of Cincinnati Homearama Home Show is located less than one mile from the Butler Regional Highway off state Route 747.Homearama Directions/Location The 400-acre development is located in Lakota School District and close to shopping, restaurants and several golf and country clubs.
"When you see the beautiful landscape of lakes, streams and woodlands spread over 400 acres and the attention to detail of this Wonder of Cincinnati in Butler County, Ohio, you will understand why we are so excited to host Homearama Cincinnati at Carriage Hill, in Liberty Township, Ohio said Dan Dressman, executive director of the Home Builders Association of Cincinnati.
"Liberty Land, the Developer of Carriage Hill, understands how to connect to the needs of the home buyer while also making the experience of interacting with the builders and all other stake holders a positive, organized, simple experience" said Justin Doyle who is a Homearama & Carriage Hill Premier Builder.
"We will be hosting many events before, during and after the Cincinnati Homearama Show and invite all interested buyers, realtors, community leaders, neighbors and friends to stay in touch by signing up for all updates at the Carriage Hill Connection said Todd Terry, Developer of Homearama.
Please see the beautiful community at Cincinnati Homearama at Carriage Hill or contact Randy Terry to schedule your private tour today at 513-479-6793.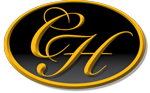 Carriage Hill Connection
Sign up to receive email news
This form needs Javascript to display, which your browser doesn't support.
Sign up here
instead