Homearama community plans expansion
LIBERTY TWP. — A new and growing neighborhood spotlighted for two consecutive years as a Homearama community plans to expand its footprint, offering more housing and mixed use.
The expanded planned united development plan for the sprawling 455-acre Carriage Hill subdivision now includes an additional recently-purchased 45 acres to the north, according to Randy Terry, managing member for Carriage Hill developer Liberty Land.
The new section represents an additional $27 million investment into the subdivision, bringing Carriage Hill a $275 million project overall, not including a mixed use center planned to take shape along Ohio 747 in several years, Terry said.
"By expanding this new portion of the property, it gives us an opportunity to a little bit better balance out our neighborhoods across our price points … more in line with our ultimate objective of (creating) the different neighborhoods with that pedestrian connectivity," he said.
The new section's 50 new homes will be one of the latter phases of Carriage Hill's single-family sections and likely won't start construction until 2017 or 2018.
Final revisions for the 500-unit community, recently approved by the township's zoning commission, include an expanded mixed-use town village fronting Ohio 747, one that now has grown to 53 acres. That part of the property now allows for 160,000 square feet of commercial property and 114 residential units.
"By bringing the new property into Carriage Hill's master plan, it was the right time and opportunity to adjust zoning boundaries so that we have a clear separation between the mixed use and the single-family residential," Terry said. "It was pretty much a full revision to the zoning for all the remaining properties of Carriage Hill." Trustees are expected to vote on the zoning modification at a June meeting.
The new acreage was purchased for nearly $1.9 million in August and includes an existing home there, one that now serves as the office for Carriage Hill, Terry said. That structure will be renovated and become part of the community when the new section is developed, he said.
Development of the mixed use village will start being explored "aggressively" in 2016, with development activities beginning in late 2017 or early 2018.
"With the widening of (Ohio) 747 beginning in 2017 and completing in 2018, we think the opportunity to begin taking a hard look at that is (during) that timeline," Terry said.
Construction on Carriage Hill started in 2012 and the community was featured by the Homebuilders Association of Greater Cincinnati during Homearama 2013 and Homearama 2014.
There are now more than 120 residents in the community, which is approaching the halfway mark on its build out of single-family home phasing, Terry said.
Price points for single-family homes start around $500,000, with the second level just above $700,000 and Homearama and surrounding neighborhoods starting out around $900,000, he said.
At 500 acres, Carriage Hill is unlikely to expand again, Terry said. "I believe the current acreage reflected as we look at adjacent properties, this pretty much consumes all of the vacant properties within the county road boundaries," he said. "I think it's a great complement to surrounding 5-acre home sites and the school and commercial area within this section. At 500 (acres), it does look like it's going to be pretty much a wrap-up of the project."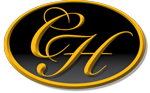 Carriage Hill Connection
Sign up to receive email news
This form needs Javascript to display, which your browser doesn't support.
Sign up here
instead