Liberty Twp. development growing
LIBERTY TWP. – The addition of the 46-acre Greevy farm to the Carriage Hill development project will add about 35 homes to the project, expanding its size by 10.7 percent to nearly 475 acres.
Located on the east side of Ohio 747 between Millikin and Princeton roads, plans for the mixed use project began even before the first homes in the 87-acre Winding Creek subdivision were built in 2006.
Since those early days, the project's scope has expanded as have zoning laws, which now permit a more village like concept. Twice – in 2013 and 2014 – Carriage Hill was home to Homearama, the Homebuilders Association of Greater Cincinnati's custom home show.
At about $350 million, Carriage Hill is the township's largest residential project under construction and in the top three overall projects with Liberty Center and the expansion of Cincinnati Children's Hospital Medical Center Liberty Campus, said Trustee Christine Matacic.
Envisioned for the project is a village-like atmosphere where residents can walk or bike to schools, shops, and neighboring subdivisions. The focal point is a community gathering area in the center of the village with residential, commercial and office space.
This week's approval of a zoning and design changes for part of the project by Liberty Township trustees better allows developers to adjust the project to meet market demands, said Randy Terry, a managing partner in Liberty Land Co. LLC, developers of the project.
"We feel the Greevy property is a strategic addition to Carriage Hill in several aspects. It does expand our estate homes," Terry said.
It also allows developers to adjust boundaries of the mixed use portion of the project by enhancing the building area for commercial development along Ohio 747.
With the changes, 323.5 acres have been set for residential development, including 293.5 acres with 366 lots for single-family homes, according to a report prepared by township staff.
Another 53 acres has been set aside for the village area that includes about 160,000 square feet of commercial development and 114 condominiums and luxury apartments, Terry explained.
Connecting everything together is a blend of six-foot wide sidewalks and nine-foot wide pedestrian trails. The pathways also lead to neighboring schools and subdivisions outside Carriage Hill.
The 95 acres of open space represents about a fourth of the project and will eventually include 14 ponds and lakes.
"You can feel how they've incorporated Mother Nature into how they've designed it," Matacic said. "They've captured the beauty of nature in their development."
The goal, Terry says, is to provide a self-contained community that provides housing types for three generations: young families, empty nesters, and older adults who want to be close to family and amenities but don't want maintenance responsibilities.
"Liberty Township has unique demographics that are family driven. Many homeowners are parents who are moving back to where their kids live. We have three generations of one family within Carriage Hill," Terry said.
"Our ultimate objective was to create a community that supports multiple generations and bring families back together. We do see the empty nester homes as being a significant part of Carriage Hill as we look toward the future."
Housing options include apartments, townhomes, condominiums, patio, and single-family homes. The homes range from 1,600 t0 10,000 square feet with prices ranging from $325,000to $2.6 million, Terry said.
Construction of the village area's commercial and office space is set to begin in 2017 to coincide with the widening of Ohio 747.
The last eight lots in the Winding Creek portion are expected to sold with homes built by the end of this year.
The entire project is expected to be built out by 2020, Terry said.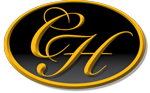 Carriage Hill Connection
Sign up to receive email news
This form needs Javascript to display, which your browser doesn't support.
Sign up here
instead