COMING HOME TO CARRIAGE HILL
Randy Terry has been coming home to Carriage Hill for over thirty years. It wasn't always called Carriage Hill, but it has always been a beautiful plot of land with rolling hills, mature trees and winding streams. As Developers, the Terry family has carefully maintained the integrity of the land, sharing this peaceful country estate with its new residents in an innovative, upscale community designed for all generations.
Even before it was home, this farmland was Terry's playground. He and his four brothers, Kim, Marc, Todd and Rusty, grew up in a home just a mile away. Ray, Terry's father, spent time outdoors with his sons, hunting, riding horses and fishing. As a teenager, it was the fishing hole on the property that grabbed Terry's attention. Back then, the lake was on the property of a neighbor, Dr. Gaker.
"All of us teenagers knew that this lake had the best fishing. We'd be catching bass—great big bass. Doc Gaker would come down the lane in his Jeep and when he saw us, he would let out his German shepherd and we would take off running!"
Terry's older brother, Marc, convinced him to go in with him to buy the 64-acre farm when it came up for sale.
"My brother Marc was looking for a place to build his home. So we bought the farm. That Christmas, Dad bought us chainsaws. That was the start of it," he says.
"My wife, Patty, and I were dating when my brother and I bought the place," Terry shares. "It was a sheep farm—overgrown. Patty was kind of a city girl. The first time I brought her down the gravel road, she looked at me and said, 'I am not living here!'"
"I got poison ivy for the first time in my life!" Patty Terry says, laughing.
It's a lot of work to maintain a farm, especially because the Terrys purchased surrounding parcels of land to equal nearly 500 acres. In the years they lived there before development began, the Terry families raised 11 children, installed Kentucky three-rail horse fencing, built barns and enjoyed life together. Randy and Patty built their home on his favorite fishing lake.
During those years, Terry's brother Marc relocated an 1882 barley barn from a nearby farm to the Terry property, piece by piece. He restored it and filled it with his collection of horse-drawn carriages and sleighs. The contents coined its name—the Carriage House. Now, the Carriage House serves as the community's meeting place, the centerpiece and namesake of Carriage Hill.
In 2009, the Terry family put down even deeper roots at the farm. They sold their asphalt manufacturing and highway construction businesses and founded Liberty Land Company. Together, they drew up the master plan for Carriage Hill. In January, 2011, they officially broke ground on the new development.
"We've had a lot happen in three years," Terry notes, with a nod to his wife. "Many would say that the Terry family is known for being a little crazy."
Carriage Hill has passed the 50% buildout for its single-family homes. Terry expects to reach completion in three to four more years.
"Others in the industry shared with us what they would do. It's always easier to go with the known, but…" Terry trails off with a shrug. Instead of doing what everyone else does, the Terry family followed their own vision for Carriage Hill, rooted in the shared family experience on the farm.
Terry says, "Growing up on the property provided the clarity of wanting to create a unique neighborhood that supports multiple family generations. A place where family and friends come together. A place where family memories are made."
"We'll have a family come into our community," Terry explains. "It takes about a year, and their parents follow. Or parents will move in, and their children will follow them. With our empty nester homes, we expect to see that third generation, grandparents, moving in, too. This is our primary objective–to bring the family together here," he says.
Five Terry families now live in Carriage Hill. As Developers, they have an important responsibility to establish what the home sites look and feel like. The Terry family and Mother Nature worked together to develop the natural landscape, setting new industry standards.
"Mother Nature has provided in Carriage Hill beautiful rolling hills, winding streams, wooded ravines, mature tree lines and wildlife that sets the stage for creating a special neighborhood," Terry says. "We have done our best to complement what nature has provided."
Terry adds, "Living, working and playing on the property for more than 30 years has given us the intimate knowledge to refine the best land plan, ensuring the quality of each home site and preserving the character of the property," Terry says. "The locations of the streets, parks, paths, clubhouses and key features were chosen carefully."
To the Terrys, inviting others onto the property is not giving up anything, instead it's about sharing what they love.
Terry explains, "We're asked a lot, 'How can you take the privacy you've had for so long and give it up, to develop it, and bring in all of these neighbors?' We enjoy the wonderful neighbors, going down to the clubhouse pool and seeing everybody enjoy the property."
"This is our first home and it will be our last. It's family here. We enjoy doing our thing here. There are weeks I don't leave the property. If Patty cooks, I don't need to leave!" he says.
The Terry family is and always has been deeply invested in Carriage Hill—it's home.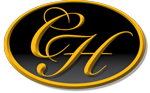 Carriage Hill Connection
Sign up to receive email news
This form needs Javascript to display, which your browser doesn't support.
Sign up here
instead