CARRIAGE HILL IS TRANSFORMING THE WAY FAMILIES LIVE
Sixty years ago it was not uncommon for kids to ride their bikes to their grandparents' house. Children played outside, in creeks and along trails. Grandma and Grandpa were present for every milestone, weekly family dinners and nearly everything in between. Families stayed close to each other and multiple generations grew up together.
Today, it's so hard to even find time for a family meal that multigenerational living feels like a foreign concept. However, Carriage Hill is doing everything it can to re-center the familial roots. Liberty Township's premier upscale neighborhood brings to life a family-focused charm with modern designs and amenities. It is truly a community for the ages—all ages.
When Jeff and Diana Godsey moved their family of four to Carriage Hill in 2014, they hoped Jeff's parents—Jeff and Kathy Godsey—wouldn't be far behind. Sure enough, the Godsey grandparents moved to the patio home section of Carriage Hill this past May to be closer to their children and grandchildren.
"When Jeff's parents made the decision to move to Carriage Hill, we were absolutely thrilled," Diana says of her in-laws. "Carriage Hill encourages an active lifestyle and we have the opportunity to do activities together as a family. It is also comforting to know that if anyone needs anything or if there's an emergency, we live close enough to help each other out."
Creating a multigenerational neighborhood was always part of the Terry family's plan when they began developing Carriage Hill in 2009.
"We wanted to create the type of family environment that we experienced living on the property with Mom and Dad and raising our children," says Randy Terry.
Brothers Randy, Todd and Marc studied the needs of the region and saw an opportunity to fill a gap in multi-generation living with their 450-acre private estate.
"It really is unlike any other community in greater Cincinnati and South Dayton," says Patty Terry, Randy's wife, who serves as Administrator and Marketing Director.
"Our vision was to take what the land really gave us and form it into a community," Todd adds. "We didn't want to knock down the trees and start from the ground up like most new neighborhoods do."
Carriage Hill's master planned community offers single-family estate homes and grand estate homes, as well as maintenance-free patio and courtyard homes, perfect for a variety of age groups and multiple generations. With clubhouses and pools, community parks, planned social activities, more than 80 acres of open space and miles of sidewalks and walking trails, the neighborhood keeps its residents busy—young and old alike.
"We love that Carriage Hill is a master planned community. There's an abundance of green space, walking trails and fishing ponds," Diana explains. "Our children enjoy riding their bikes and going down to the creek to throw rocks. They love swimming at the pool and playing at the playground. They are able to ride their bikes to their grandparents' house, and because they live so close, their grandparents are very active in our children's lives."
In 2008, the Terry's began looking at plans and exploring the zoning process to prepare Carriage Hill for a long-term 450-acre development plan. Now in its seventh year, Carriage Hill is not slowing down anytime soon. New this year is the Terry Gatehouse, an adult-only clubhouse and pool, a Shooters Sports Grill, several new neighborhoods and many new estate and patio homes. More than 200 families currently live in Carriage Hill and nearly 250 more will move in during the next few years.
"There was quite a pent up demand after the market crash in 2009," Todd says. "We're looking forward to welcoming more families to the neighborhood."
Patty adds, "The people who live here want to live in nice homes in a very friendly community governed by standards. There is an understated elegance about Carriage Hill."
Indeed, it's this understated elegance that has attracted so many families to the neighborhood thus far.
"As you travel throughout the neighborhood, you encounter stone bridges, creeks and mature trees," Diana says. "Jeff and I love how friendly the neighborhood is and how the neighbors look out for one another."
Diana reflects on their decision to move to Carriage Hill with a sense of gratefulness, thankful that her children live so close to one set of their grandparents.
"We truly believe that Carriage Hill promotes family values with multigenerational living," Diana says. She adds, "In fact, my parents, who live out-of-state, find this community to be so unique that they are also considering a move to Carriage Hill."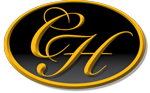 Carriage Hill Connection
Sign up to receive email news
This form needs Javascript to display, which your browser doesn't support.
Sign up here
instead