Schmidt Builders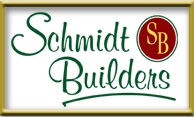 For over 48 years, Schmidt Builders has provided the Greater Cincinnati area with new homes that combine quality, affordability and unsurpassed customer service. We are proud to be a preferred builder in the exclusive new community of Carriage Hill. Come and build your dream home with us!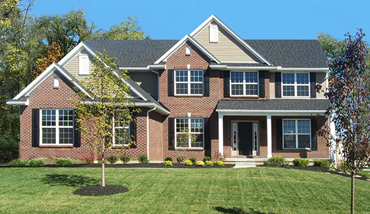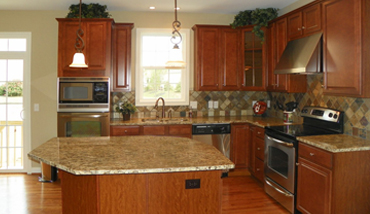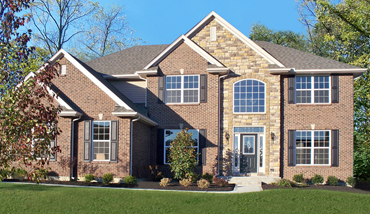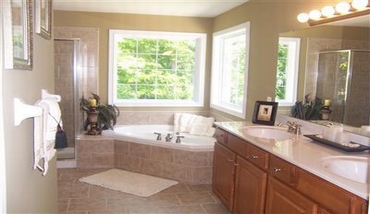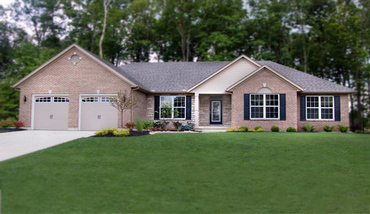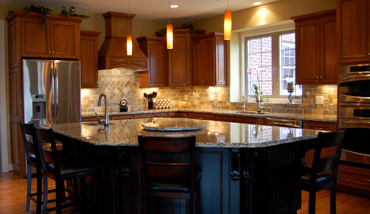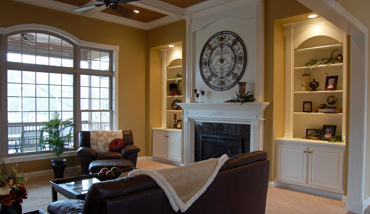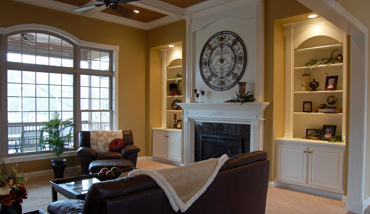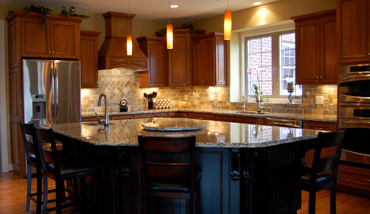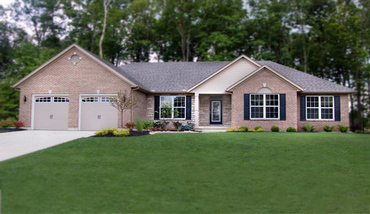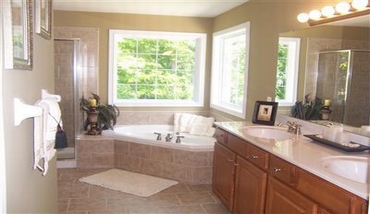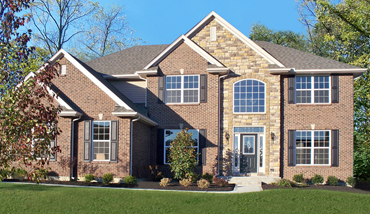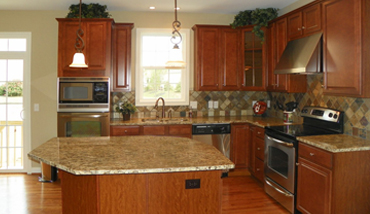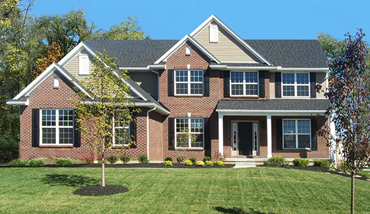 For more than 48 years, Alan Schmidt has built homes of beauty, quality and affordability for families in the Greater Cincinnati area. During this time, the company has flourished in West Chester, Mason, Liberty Township, Fairfield, Loveland, Amelia, Springboro, Miamisburg and Northern Kentucky, where hundreds of families have enjoyed their new Schmidt homes over the years. How does Alan explain this success?
"Our greatest asset is the people who work with us," Alan says. "Our staff, suppliers, sales representatives and subcontractors all work together to ensure the success of Schmidt Builders and Alan Schmidt Construction. They are able to extend, and overextend, the effort and cooperation needed to build a quality home efficiently and smoothly."
Homeowners who build with Schmidt Builders and Alan Schmidt Construction have the benefit of the most experienced sales representatives in the industry. "Experience and professionalism are important because our agents are the buyer's contact through the entire building process," Alan notes. "From contract to closing, our representatives are some of the best in the business!"
The same experience and professional approach is evident in Alan's construction team and supervisors – most of whom are long-standing employees of the company and all of whom subscribe to the highest standards of quality and service. Alan Schmidt Jr. runs the West Chester office, and Doug DeLay, who oversees the northern Kentucky operation, has been with Alan for 28 years.
Through the years, Alan Schmidt has established a reputation for unparalleled customer service and follow-up. Word has gotten around that Schmidt Builders stands behind its product, and that's just fine with Alan. "Our home buyers are the reason we are in business," he says. "Our relationship with the homeowner doesn't end with the closing of the home – it continues through the warranty period and often beyond. We offer advice for the homeowner on normal home maintenance, so it's not unusual for our customers to call and ask advice after the warranty period is over."
Alan learned the importance of quality workmanship at an early age. He literally grew up in the building business, beginning at age 8 to work with his father, builder Gerhard Schmidt. Alan recalls that he, his father, and his brothers, Jim and Tim, performed much of the work. "My greatest education in building homes came from my dad. Much of my success is due to my father teaching me how to build a quality home."
Like his father's building business, Alan's company has a family feel. Judy Schmidt, who married Alan in 1976, has worked beside him as office manager through the years. Alan, Jr. worked summers for his father from junior high through college. After college, he became instrumental in expanding Schmidt Builders into the Springboro and Dayton areas.
Schmidt Builders and Alan Schmidt Construction offer a variety of plans, including traditional two-stories, first-floor master plans and several ranch plans. Homes range in price from $130,000 to 400,000 in sizes from 1,400 square feet to 3,000 square feet. Schmidt homes have been in 7 Homearamas and received 3 Best Value awards.
Alan served as president of the Home Builders Association of Greater Cincinnati in 1999. He has chaired and served on various committees in the HBA of Greater Cincinnati, including Builder Realtor Committee, Homearama Site Selection Committee, Warranty & Industry Standards, OSHA Committee and Consumer Affairs Committee. He has also been chairman of the building code committees for Butler, Hamilton, Clermont and Warren counties, as well as on the West Chester Township Property Management Committee.
Experience, efficiency, quality workmanship and excellence all combine under the conscientious leadership of Alan Schmidt to make Schmidt Builders, Inc. and Alan Schmidt Construction, Inc. successful. Alan wants homeowners to be proud of their homes, to be comfortable in them and to know that everyone who is a part of his company stands behind his motto…Quality…Value…Service!